---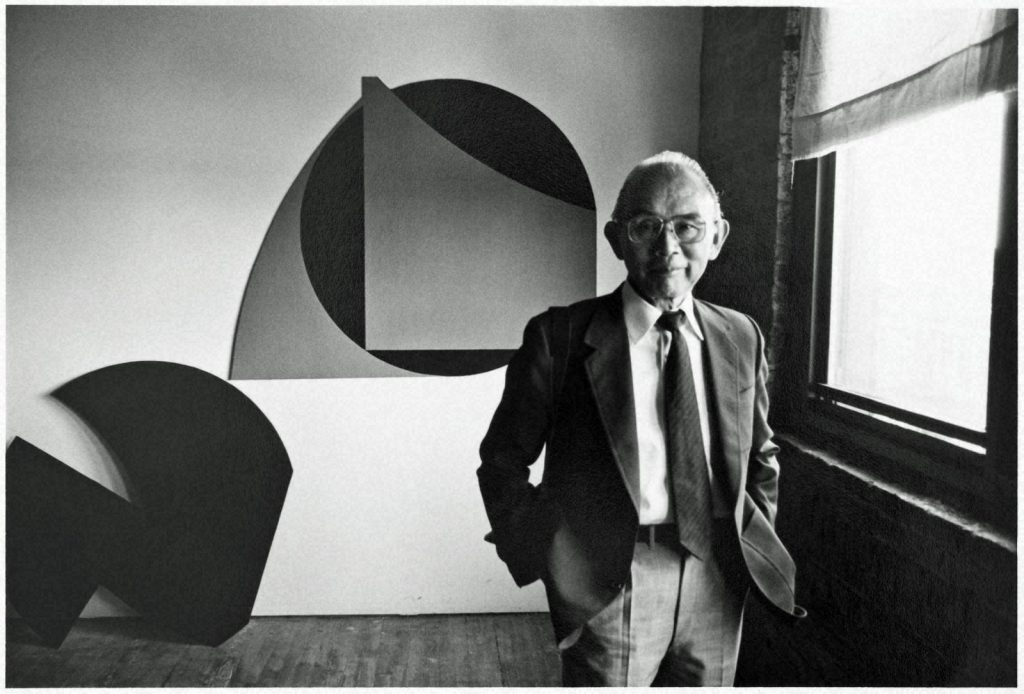 Today, June 14th, is Ishimoto Yasuhiro's birthday. The son of Kochi natives who had immigrated to the USA as agricultural workers, photographer Ishimoto was born on this day in 1921 in San Francisco. As the family moved back to their hometown when he was only three years old, he had only faint memories of life in America. One sight that he did remember was that of red ships — presumably the countless freight vessels he had seen riding at anchor in San Francisco Bay.
The photo above shows Ishimoto at around age 71. It was taken by So Masahiro, a junior of Ishimoto's at the Institute of Design in Chicago, at a class reunion meeting.
Ahead of Ishimoto's 100th birthday, the memorable occasion is celebrated with solo exhibitions at the Tokyo Photographic Art Museum, the Tokyo Opera City Art Gallery, and The Museum of Art, Kochi.
We are looking forward to your visit!
Exhibition schedule 2020/21
Ishimoto Yasuhiro Centennial (tentative)
Tokyo Photographic Art Museum: September 29 – November 23, 2020
Tokyo Opera City Art Gallery: October 10 – December 20, 2020  *change of schedule
The Museum of Art, Kochi: January 16 – March 14, 2021
Ishimoto Yasuhiro Collection Exhibition 2020 program
Tokyo – from the "Eizo no Gendai" series
May 30 – September 6, 2020
*Closed on July 13-15 and August 5-9
Election
September 8 – October 25, 2020
*Closed on October 2-8
Kokoku no juichimen kannon (The Eleven-Faced Goddess of Mercy of Kokoku)
November 3, 2020 – January 3, 2021
For inquiries to the Photo Center please click here.
Information as of 2020.06.14