---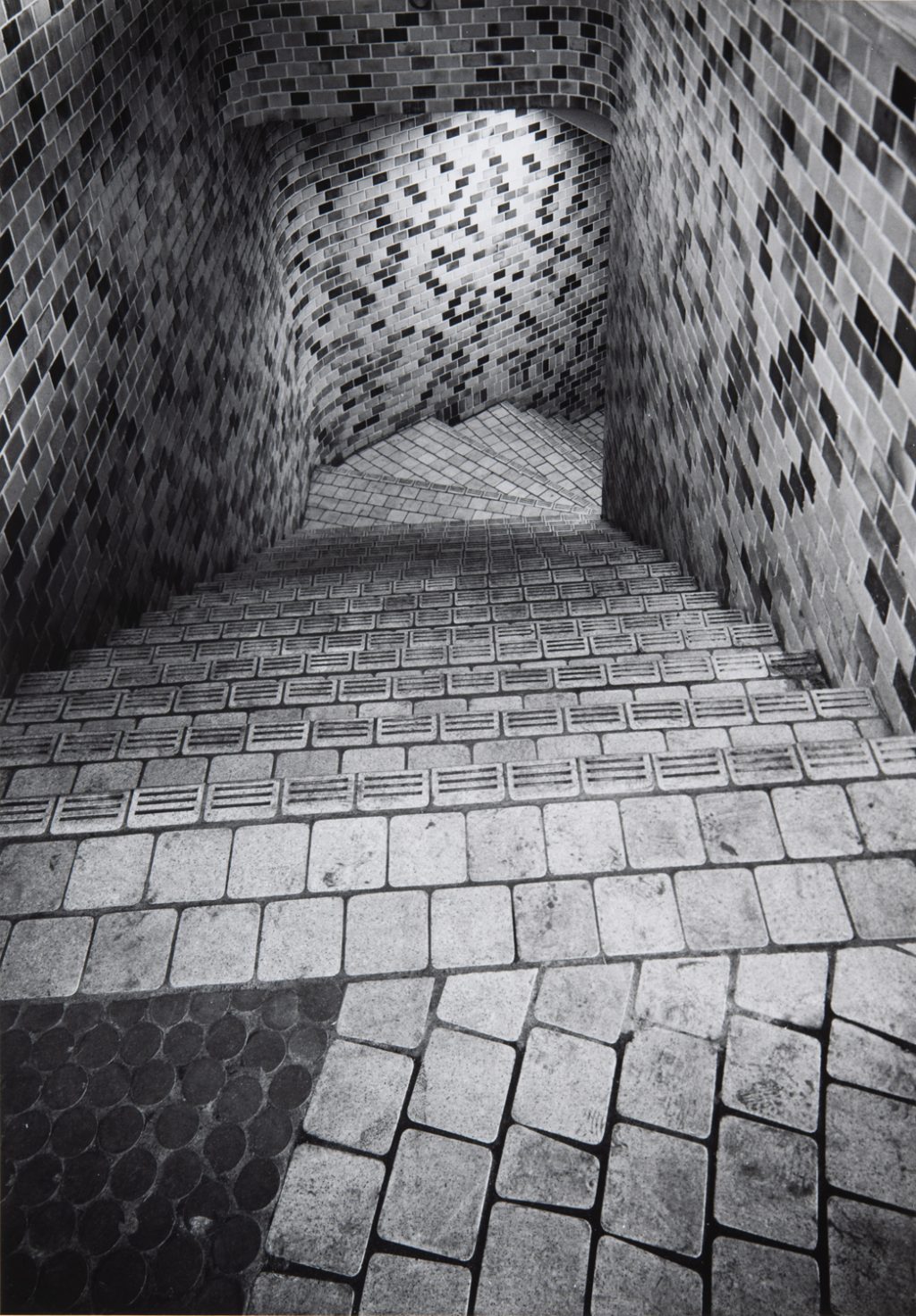 Initiated by Yamagishi Shoji, an editor/producer and at once a leading figure in the world of Japanese photography in the 1960s-70s, "Eizo no Gendai" was a series of books showcasing the works of such spirited photographers as Moriyama Daido, Tomatsu Shomei and Narahara Ikko among others. Among the ten volumes the series comprised, volume 8 was dedicated to Ishimoto Yasuhiro and his photos of the city "Tokyo."
After returning from Chicago, USA, in the 1960s Ishimoto launched into tremendous activities from his new base in Japan, where he went on to hold exhibitions, have his own columns in magazines, and publish photo books. Taken around that time, the photographs featured in this book portray Tokyo against the backdrop of rapid economic growth.
People going about their daily activities in a corner of the chaotic city; streets overflowing with visual information in the form of TV images and advertisements; natural and artificial elements contrasting with each other; disquieting dark shadows on the ground and on walls… Facing the environment of "Tokyo" with a keenly observing eye, Ishimoto created a visual language that immediately intertwines his sensibility as a photographer with his subject, to illustrate the state of mankind being swallowed up by the very civilization it has built.
Featured in this exhibition is a selection of prints that were originally made for inclusion in Eizo no Gendai vol. 8: Tokyo (Chuo Koronsha, 1971).