---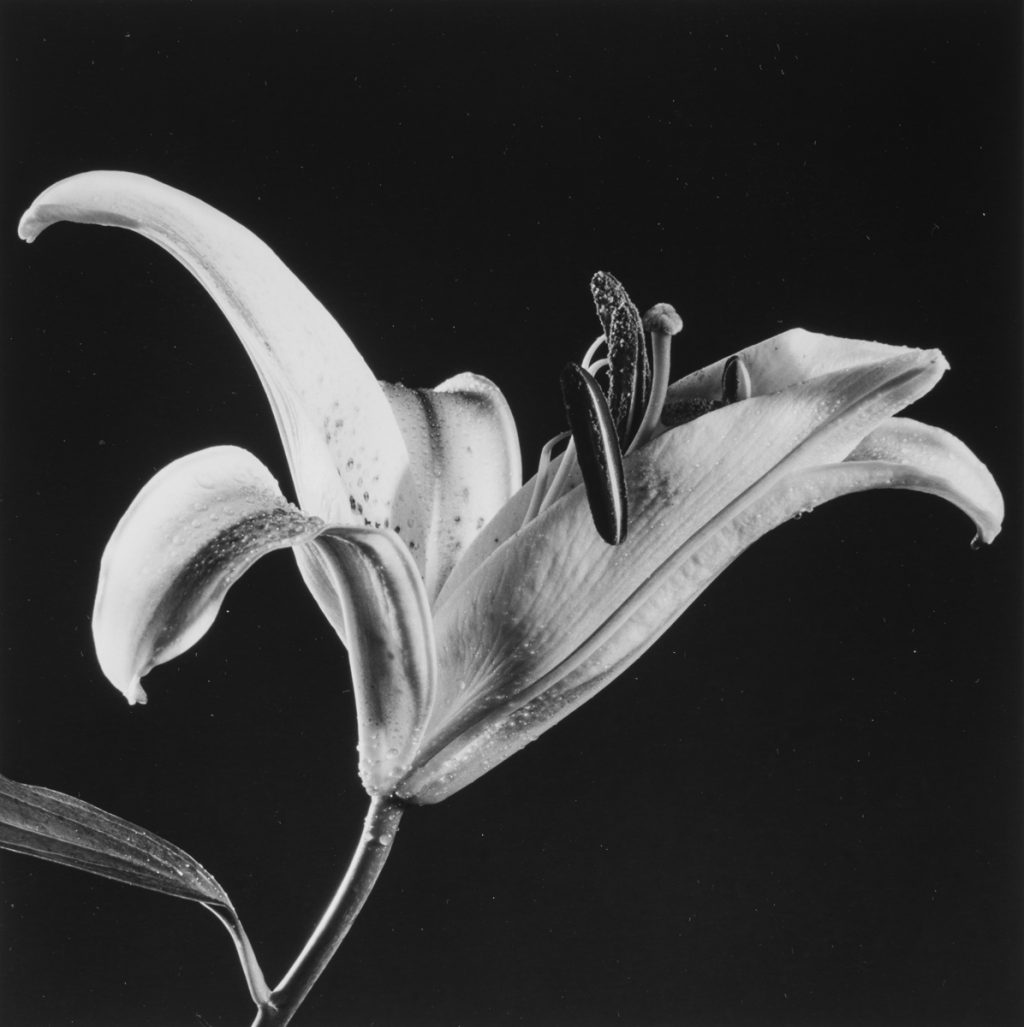 NHK's TV drama Ranman is based on the life and work of Makino Tomitaro, a botanist from Kochi Prefecture. "HANA" and "Makino Museum of Plants and People," two series of works by the photographer Ishimoto Yasuhiro, also from Kochi, are shown to commemorate the start of the broadcast.
For the "HANA" series, Ishimoto, who at a certain occasion got attracted to the strange fascination of plants, captured the flowers of each season in 1986-87 in photographs. In addition to flowers in full bloom that people usually pay attention to, included here are also shots of round and puffy buds that burst with vital energy, and withering and dying petals, highlighting the genuine beauty and strength in forms made by nature, based on Ishimoto's keen design sense. Here, the attitude of the photographer, who chose to seriously face the subjects in front of him while asking about the "why," seems to be overlapping with that of Makino, whose images of plants focus on "lines drawn without brushwork" that would reflect the painter's intent.
"Makino Museum of Plants and People" is a series of photographs of the Museum right after its completion. The building was designed by the architect Naito Hiroshi, and is located in the Kochi Prefectural Makino Botanical Garden in Godaisan, Kochi City. Ishimoto's exhaustively composed photos frame the architecture's organically dynamic design, which was also inspired by the structures of plants, and Makino's energetic research activities. Naito himself took these as "an opportunity for evaluating the consistency of [his] work based on [someone else's] unsparing observations," and went on to commission Ishimoto to produce three more series of photos of his most important works. The exchange between Naito, who commented that he was "raised as an architect by Ishimoto-san" through his photographs, and Ishimoto, old enough to be his father, continued right up to Ishimoto's passing.
The exhibition of Ishimoto's photographs is accompanied by comments from Makino, Ishimoto and Naito, in order to communicate the appeal of each of the three men's intellectual, scientific and creative efforts.