---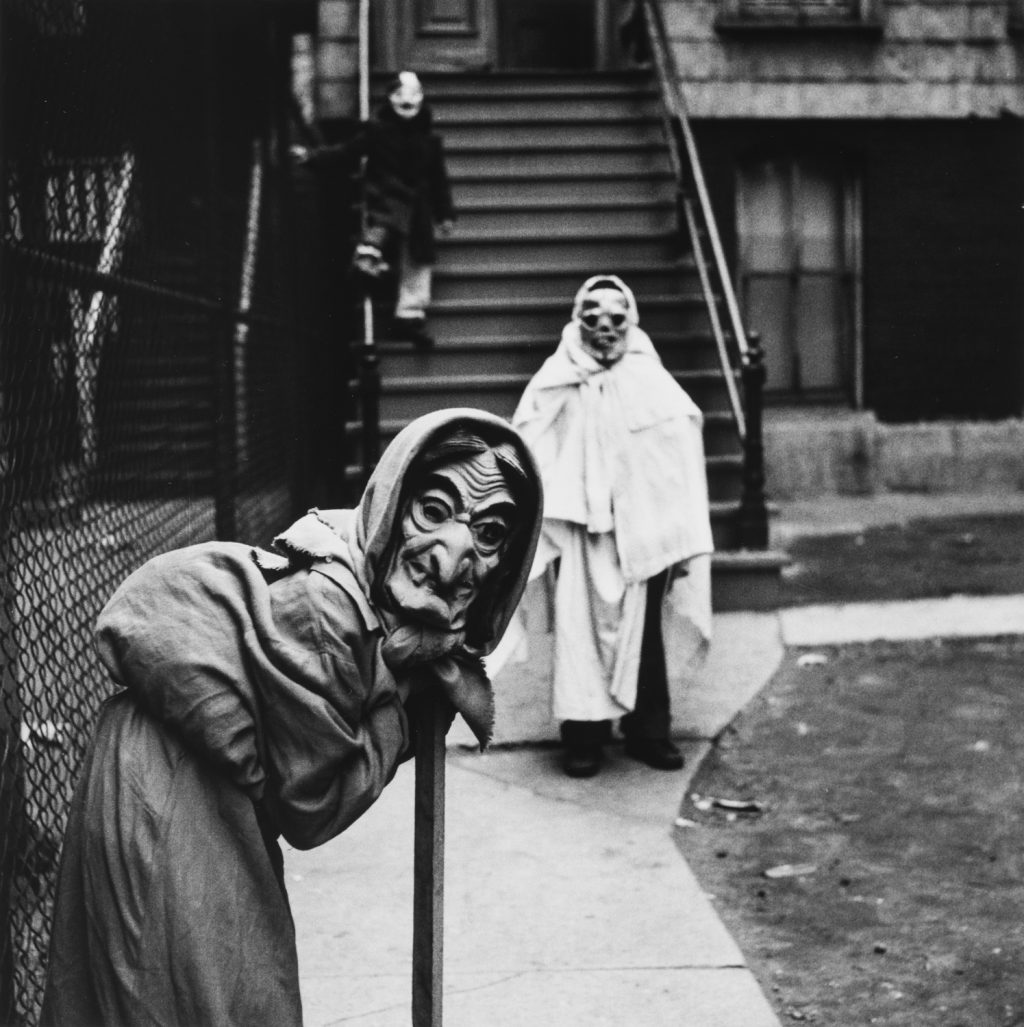 Halloween has been popular as a national event in America since the 20th century. In the evening on October 31st, children dress up and go around the houses to collect treats in return for not playing tricks to the residents. While spending several years in Chicago in the late 1940s-60s, Ishimoto Yasuhiro witnessed children from various ethnic backgrounds flocking out into the streets, dressed as whatever they wanted to be.
Ishimoto took photographs around Halloween during his student years at the Institute of Design, and again later after relocating back to the USA, resulting in numerous portraits of suspiciously dressed children in the twilight. For a photographer who was always roaming the streets for things to shoot, children who looked like witches or ghosts with their handmade costumes, masks, and painted faces, made for highly attractive photographic subjects.
For the series shot in 1959-61, he used the newest single-lens reflex cameras and high-performances lenses that were available at the time, to capture the appearances of children at close range and in great detail even when light conditions weren't ideal. Especially the close-up shots of disguised "faces" are remarkable portraits that brilliantly highlight the children's lively facial expressions. They can be considered as a product of Ishimoto's enthusiasm discovering new gear and the new photographic possibilities it offered, combined with the uplifting festival mood that was in the air.
This exhibition showcases photographs in which Ishimoto captured Halloween as celebrated in Chicago, including also shots that have been rarely exhibited in the past.