---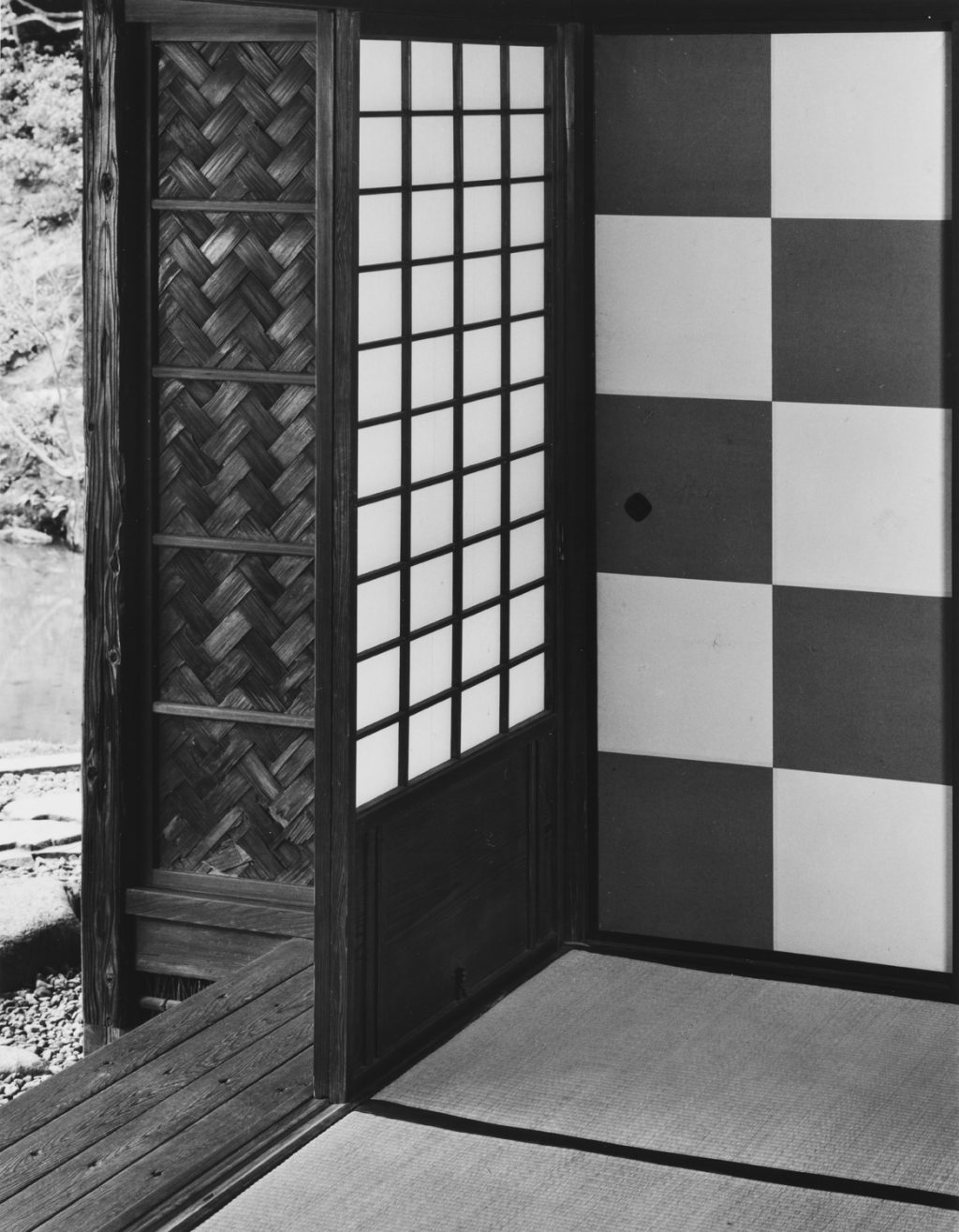 The Katsura Imperial Villa, located on the banks of Katsura-gawa river in the suburbs of Kyoto, was built as a retreat for the Hachijonomiya family in the early 17th century. The architectural complex that encompasses among others several shoin (main buildings) and tea houses, along with the surrounding gardens, has been evaluated as a high point of Japanese aesthetic.
When Ishimoto visited the Katsura Villa for his first shooting session in 1953, he had just returned to Japan from the USA, where he had honed his Bauhaus-inspired creative sensibility. Capturing the prominent textures of flagstones, and the plain and simple structural design that came to be associated with modern architecture, the resulting photographs won international acclaim as Ishimoto's most well-known series.
In the early 1980s, an opportunity to visit and photograph the Villa once again presented itself when it reopened after six years of extensive renovation. For his second shooting session, Ishimoto picked up on the previous set of photographs, while this time also incorporating decorative elements, and approaching the matter from a wider perspective in a spatial sense. The second series of photos generously highlight the Katsura Imperial Villa's distinctively multilayered and ambiguous character.
On display at this exhibition are photographs taken in 1981-82, around a core of black-and-white prints of shots that were included in the book Katsura Imperial Villa – Space and Form (Iwanami Shoten, 1983).