---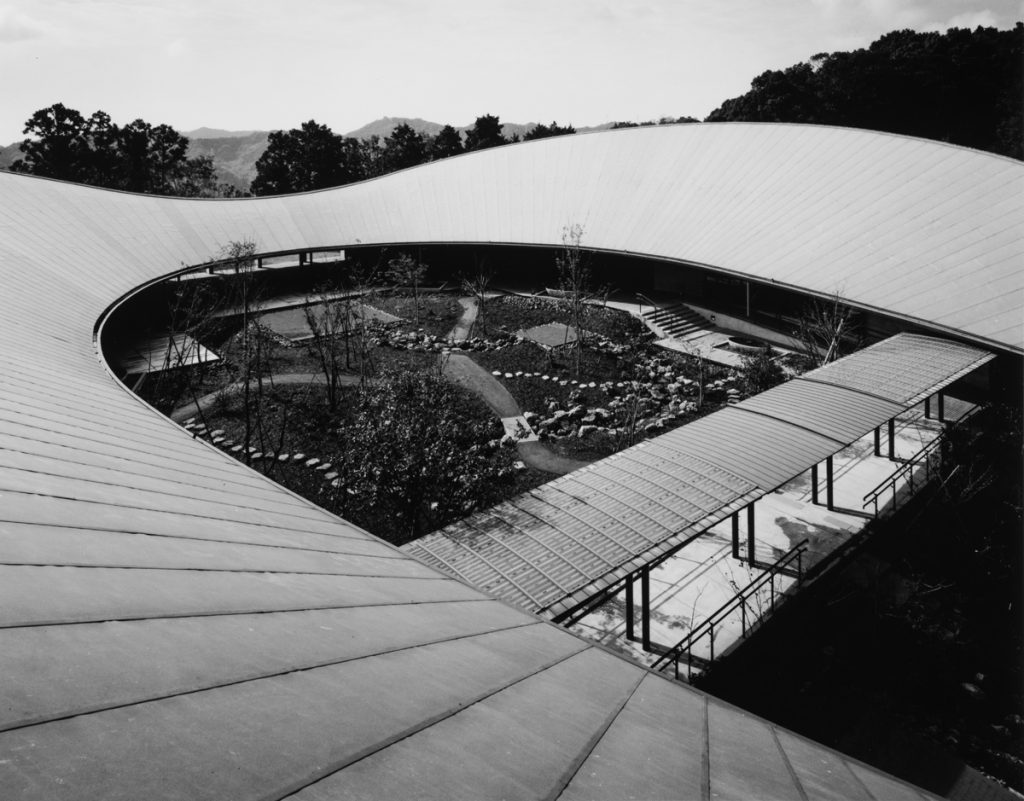 Ishimoto Yasuhiro (1921-2012), who studied the philosophy and methodology of modern photography at the Institute of Design (also know as the New Bauhaus) in Chicago after World War II, is a photographer who grew up in Kochi and whose composition of the picture plane and rigorous attention to form rooted in Modern Design thinking won him renown both in Japan and abroad. After graduating from the Institute of Design, he returned to Japan and, in 1953, photographed the Katsura Imperial Villa (Katsura Detached Palace), producing photographs acclaimed for the way in which they revealed the inherent modernity of Japanese architecture. Throughout his subsequent career, he became widely known as an architectural photographer, photographing architecture in Japan and abroad.
Throughout his career as a photographer, Ishimoto produced a vast number of works with architecture as his chosen subject. They include the Chicago street scenes he took during his student days, Tokyo street scenes after he shifted is base there, his photobooks of the Katsura Imperial Villa and Ise Shrine, and the works commissioned by the architectural magazines SD and Shinkenchiku (New Architecture). Ishimoto is also known for his many photographs of structures designed by such leading Japanese architects as Tange Kenzo, Kikutake Kiyonori, Isozaki Arata, and Naito Hiroshi.
This exhibition, which is focused on prints, introduces photographs of buildings designed by Isozaki Arata and Naito Hiroshi, two architects with whom Ishimoto had particularly close ties. These structures, the creations of those architects, are grasped from Ishimoto's distinctive perspective in images composed as balanced picture planes and printed by the photographer himself in his chosen tones of light and shadow, giving a clear sense of the philosophy that Ishimoto expressed throughout his work.