---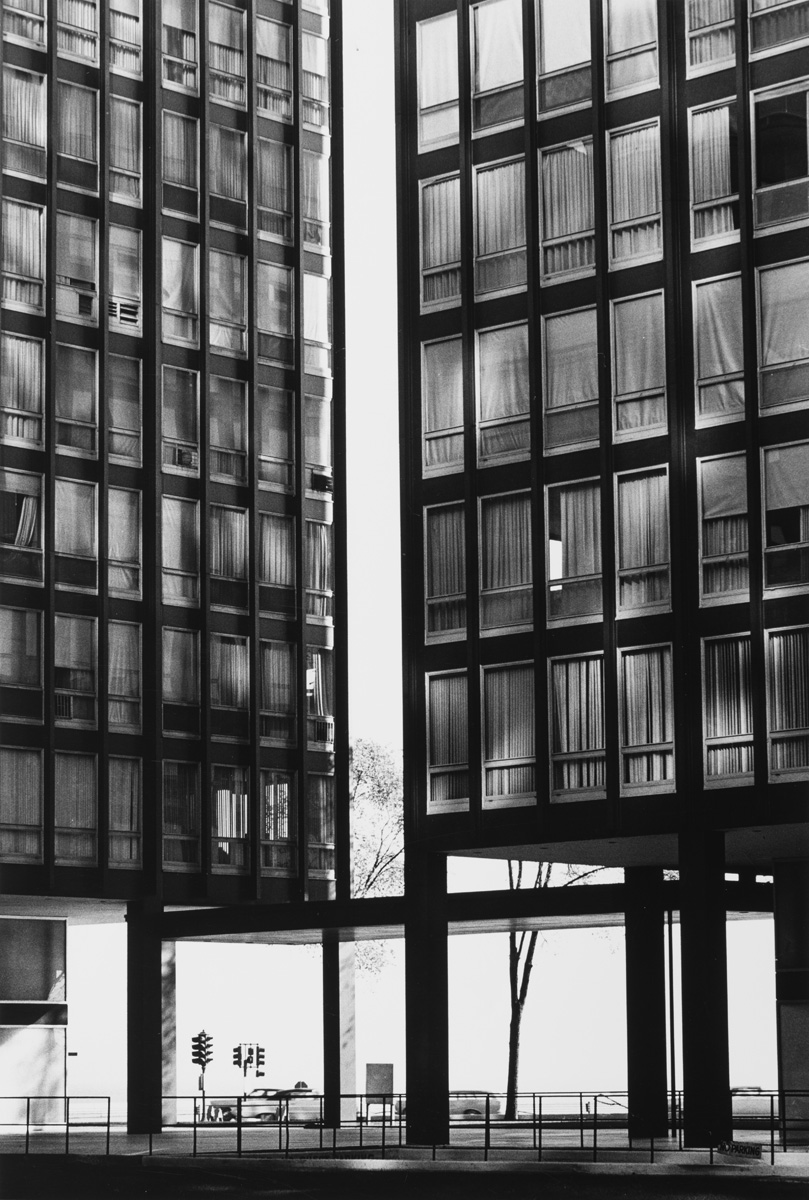 Chicago is for Ishimoto Yasuhiro a special kind of place, as the American city is where he spent his student years, and also where he shot the photographs that were subsequently published in his acclaimed book, Chicago, Chicago. In the fall of 1966, after having relocated to Japan, he had another opportunity to travel to Chicago for shootings for a special feature on "the Chicago school and its civilization historical background" in the architecture magazine SD*1.
Ishimoto, whose scope of work also included architecture photography, considered Chicago as the birthplace of the skyscraper, and he continued to shoot one after another the countless famous buildings in the "architectural museum," as the city of Chicago itself is being called. Adopting a viewpoint that was yet different from that of his early "New Bauhaus" era works, in which he cultivated his Bauhaus style design sensibility, and also from the "Chicago" series exploring "his very own Chicago,"*2 this time he aimed to portray the city's well familiar streets.
The total number of shots Ishimoto made during the week of his stay amount to approximately 3,400 (over 90 rolls of 36-exposure 35mm film), the resulting prints of which convey the photographer's thorough approach and passionate dedication to his subject matter in a limited time frame.
Centering around vintage original prints of those photos, this exhibition showcases Ishimoto's work focusing on the architecture of Chicago.
*1 SD – Space Design, February 1967 issue (Kajima Institute Publishing)
*2 from a line in Color and Language (Ishimoto Yasuhiro + Shigeru, 1984)