---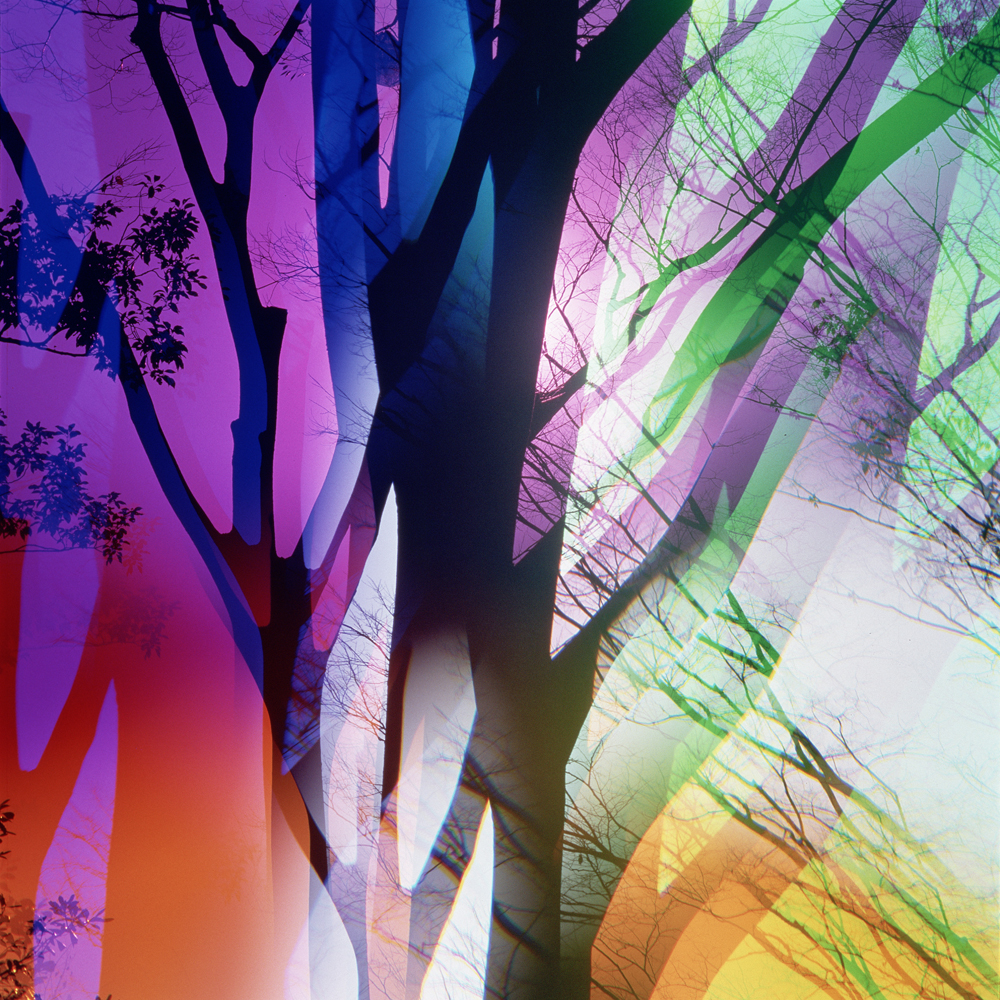 The vivid color photographs created by the technique of multiple exposure represent a series that Ishimoto has dedicated himself to over half a century.
Utilizing this method of projecting multiple images onto the same piece of film, Ishimoto combined the organic shapes of trees, and the straight lines of architectural constructions, with colors found at various places in the city. Different from the conventional method of photographing by focusing on a subject with a certain idea of the final picture in mind, with multiple exposure the photographer has no way of knowing what the result will look like until the photo is developed. Thus we may speak of an "accidental beauty" of sorts that emerges from the encounters of colors and forms. As opposed to the beautiful shades of black and white that we have come to associate with Ishimoto, these are unique works with a strong notion of unexpectedness.
Ishimoto focused on the creation of multiple exposure pictures especially during the period of his second stay in Chicago between 1958 and '61. He referred to the series as his "never-ending play with colors and shapes," and as a matter of fact, it continued even after his return to Japan, as Takenaka Corporation chose Ishimoto's work for the cover of their quarterly magazine approach from 1973 onward, and several photo books dedicated to this series were subsequently published. This exhibition showcases works that were initially published in 2008 in the photo book COMPOSITION (the Japanese title "Meguriau iro to katachi" literally means "encounters of colors and forms"), accompanied by Ishimoto's own commentary.