---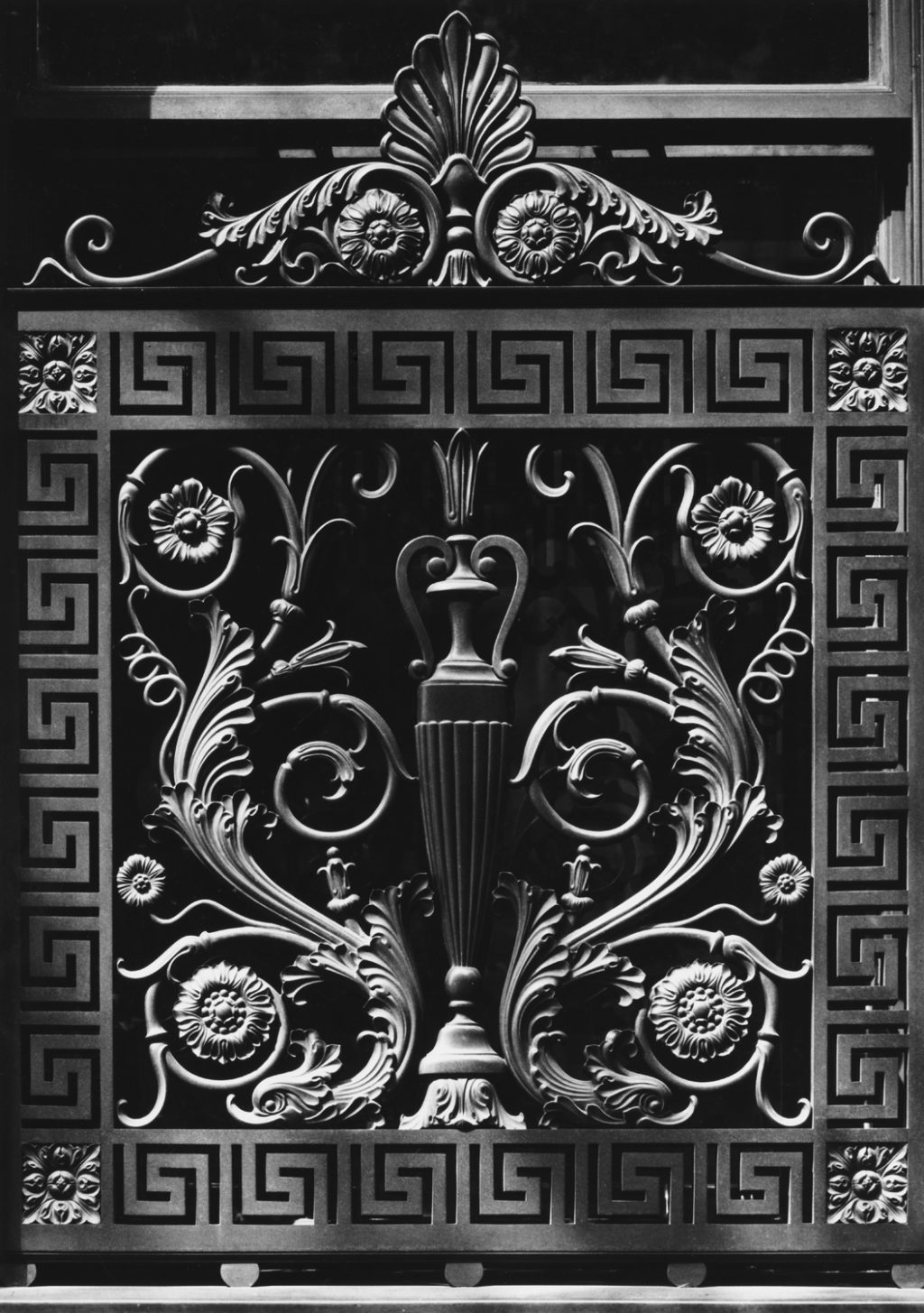 When talking about Ishimoto Yasuhiro's photographs of architectural structures, especially his series of works themed on the Katsura Imperial Villa and Ise Shrine come to mind. But there are in fact numerous other series of architectural photographs, including for example Ishimoto's work for the Takenaka Corporation's PR magazine approach. Since being involved in the magazine's launch in 1964, Ishimoto continued to photograph the buildings that Takenaka Corporation was erecting in Japan and abroad, and repeatedly provided them for publication in the magazine. This exhibition showcases photographs of Japanese modern architecture, selected from a special feature in the magazine in 1966.
That article, titled "History of Takenaka," introduced constructions from the Meiji and early Showa eras (late 19th – early 20th century), when the Takenaka Corporation established its foundation as a modern construction company. Featured in the magazine were the Former Shinshu Shinto Life Insurance (currently Dendo-in of Nishi Hongwanji Temple) and Meiji Life Insurance buildings, and other works of architects that were active around the dawn of Japanese modern architecture, such as Ito Chuta and Okada Shinichiro; and also precious photographs of buildings that no longer exist today, including the Tokyo branch of Osaka Building, and the Mitsui Bank's Kobe branch. With explanatory notes by the architectural historian Muramatsu Teijiro, the article outlined two years in the history of the Takenaka Corporation, that coincided with the history of Japanese architecture in general.
Architecture that incorporated originally Western construction techniques and styles, such as massive brick walls and Greek-style ornamental pillars, included various elements that visually differed from Japanese traditional architecture. So what exactly was it that Ishimoto saw in the Western/Japanese mixed style of those constructions made at the dawn of Japanese modern architecture? We hope that you will find the answer in the beautiful details that he captured in these elaborate architectural photographs.
*The architect Isozaki Arata passed away on December 28, 2022. In memoriam of the Architect, this exhibition also showcases Ishimoto's photographs of buildings designed by the architect.